I know what you may be thinking, when have you managed to travel to Greece in the last year? Obviously,...
Read more
I know what you may be thinking, when have you managed to travel to Greece in the last year? Obviously,...
I know what you may be thinking, when have you managed to travel to Greece in the last year? Obviously,...
Read more
I know what you may be thinking, when have you managed to travel to Greece in the last year? Obviously, my tales of Heraklion took place before the global pandemic, in fact, I was lucky enough to be able to go on my trip in early 2020, just before the world became mad.
In the last year when I haven't been able to travel, I have had a lot of time to contemplate my last trip to Heraklion. Now, I have been to many places around the world but for some reason, this trip seems to have stuck with me.  Perhaps it's because usually my holidays are overshadowed by my plans for my next one and since I have had almost a full year to focus on the memories of my last holiday and look back at pictures, I feel as though my view on travelling has completely changed.
You may be asking,  how can a holiday to a little Greek island change your view on travelling? Well, let me tell you.
All-Inclusive
A habit that I had picked up through years of travelling is going all-inclusive. In my opinion, all-inclusive just saved me a lot of time and a lot of money. I am also an extremely picky eater and so I am very guilty of travelling around the world and still needing to eat your typical American food.  I also liked the idea of being able to drink as much as I want within my resort, but with no extra cost, which I can admit I often took advantage of.
When I booked my holiday to Heraklion, I did it at the very last minute and with an old friend from school. This friend is a little bit more adventurous than me and she insisted that instead of going to some swanky all-inclusive resort, we instead stayed at one of the smaller hotels in the area in order to enjoy the culture.  At first, I was hesitant, but as soon as I saw the cheap price tag on the hotel I was quickly persuaded.
At first, I was expecting to hate just staying at any old hotel without a pool and no all-inclusive service, but I quickly found that I absolutely loved it.  On the first night, we actually went to a restaurant that was across the road from our hotel. At first, I was worried because I didn't know the language and I didn't know what any of the food was. The owner of the restaurant could clearly sense my confusion and he introduced me to many tasting platters. We became good friends and we ate some delicious food that I would not have had at my all-inclusive hotel.  On that night I swore to myself I would never go all-inclusive again and I would instead immerse myself in the local cuisine and enjoy experiencing new things that I can remember.
Venturing out of my hotel
Admittedly, when I go to a brand new country, I am guilty of doing the tourist thing of staying in my resort, aside from the occasional venture to a local shop or something similar. This time around because I wasn't at a resort, I had the opportunity to travel around and really get to know Heraklion. I went past the standard tourist destinations and I even got the opportunity to try out motorcycle rental in Heraklion, Greece which allowed me and my friend to travel past the confines of public transport and really get to know the area.
Something that I haven't experienced before is actually making friends while on holiday. Usually, when I spend time in the resort I will keep to myself and try to avoid speaking to people that aren't staff. When you are exploring a new place, you don't really have much choice but to speak to new people.  I got lost several times and couldn't read the signs and so I had to ask for help from strangers, once I had asked for help, these people actually took me to the location by themselves and I managed to build a friendship with them.
When it comes to traveling abroad, most people spend their year saving up money to be able to eventually afford a week or two in the sun with their loved ones; with the last year being so hectic and stressful for so many of us, it makes sense that more and more people are looking for ways that they can reduce the cost of traveling abroad. There are many ways that you can cut costs without sacrificing the experience or the enjoyable time that we all hope to have when we get to go away.
Food and Drink
Food and drink, while you are away, is one of the highest costs of going abroad so I would recommend looking at ways you can save money in this area first. Many people choose to go all-inclusive when they choose their hotel as it is much more convenient to have it all sorted before you go. However, when it comes to saving money and if you are traveling in a large group, it may be more affordable for you to go self-catering and to sort out the food yourself by visiting the local supermarket or restaurants that offer cheaper meals.
Transport
Your transport when you are on holiday is also very important, and when done wrong can be a very expensive part of the holiday. Where most people are hiring cars or relying upon taxis to get around the local area, you could save a lot of money by going for a bike rental instead. This also provides you with exercise while you are indulging in local food and drink, as well as being a cheaper alternative to paying for a car. In many European cities, bike rental is affordable and reliable; with the best bike rental Amsterdam still only being around ten euros a day to rent.
Hotels
Where you stay will have a direct influence on the overall cost of your holiday, although many people enjoy splashing out a bit more on a luxurious holiday package with a recognized hotel. If you are looking to holiday on a budget, I would recommend that you do further research to find the more affordable options. Many establishments offer package deals for family rooms, so if you are traveling with small children, you may also find a better deal when looking for a large family room to stay in.
Flights
It is not very well known that you can save money on your holiday flights by choosing the less desirable seats or times for travel, by going late in the night you may be arriving at your final destination in the early hours, but by saving a significant amount of money on each individual ticket for your party, you will have residual budget left over to go towards other aspects of the holiday. If you are on a budget, you should be prepared to make some sacrifices to allow for more spending when it matters and when you are actually at your holiday destination.
Finding Discounts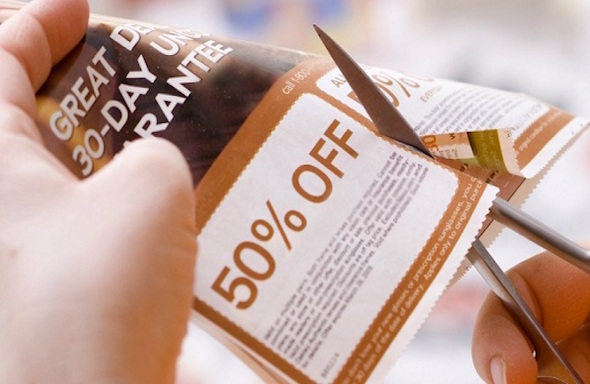 If you are well versed in finding coupons and discounts within your everyday life, then there is no reason why you can't have some sort of price reduction on your holiday also. With so many competing brands in the holiday industry, many companies will try and cut the others up by offering a similar holiday at a reduced price. They will also sell their holiday deals to external companies to try and encourage more people to book with them rather than an alternative brand. Using websites like Wowcher, you may be able to save some money by finding a great package deal for your trip.
Airport Transfers
A final way that you can save some money on your next holiday would be to organize your own airport transfers; many people will take advantage of the fact that holidaymakers will need transport to and from the airport and will subsequently boost their prices. If you want to save some money, you can do this by arranging your own private transfers using a company with a cheaper rate, if you are visiting someone you could even arrange for them to pick you up and simply pay for the petrol if they want you to.
Eating outdoor has become much more popular over the last year. Since the start of the coronavirus pandemic, there have been lockdowns and following lockdown, there have still been restrictions on what people can do. For a long time, eating out was allowed if it was in outdoor seating or a beer garden but people could not eat indoors. This was a rule due to the science around how the virus spreads, there is a much less likely chance of transmitting or catching covid when you're outdoors, this made eating out much more appealing to people as many people were of the opinion that eating out was too risky, this means that dining outside seemed to be a good compromise. This was an important compromise to find as almost 1 in 3 small independent businesses went out of business in the lockdown, the fact that people were eating out was a great help for small companies and the economy. Outdoor dining has been the highlight of the last year, but what we're wondering is will it stick and be the future of eating out.
Is it the future?
Outdoor dining has many advantages over indoor dining which makes us think that it is likely that outdoor dining will be the future. As previously stated, the biggest reason that people are falling in love with outdoor dining is that it has been proven by scientists that well ventilated and outdoor areas are significantly safer than indoors so customers will feel much more reassured about their safety from the virus if they are outdoors. Another reason why outdoor dining will be the future is that you have a lot more freedom in designing your dining area, one great company that can help you design the coolest outdoor area as they specialize in urban furniture are http://www.ghform.dk. They're one of the most talented companies at coming up with the most unique designs which are great for anywhere looking to open an outdoor area. There is also more opportunity for more interesting entertainment outdoors as there is more space and fewer safety hazards. One issue with outdoor dining is if the weather goes bad, but we've realized this year that as long as there is a heater and a gazebo, we'll all drink through the rain anyway.
When you are shopping abroad I'm sure you have experienced at one point or another going to a store and finding something you like only to find it cheaper at another store when you have already gone ahead with a purchase. As you are dealing with foreign currency and pricing regulations you may find that things are very different from how you are used to so I would highly recommend that you do some research into the currency and the way in which prices are selected in the region that you are visiting.  
Look in Different Stores
One of the best ways that you can make sure you are not wasting money by buying things at a more expensive price in the  Netherlands would be to hold off on the purchase until you have checked a few similar stores in the area.  This way you can see what other retailers offer the item priced at and find the best deal, shopping around also gives you the opportunity to find alternative items that you may enjoy more. You should never go straight in with an impulse purchase no matter where you are as you never know what other stores may have to offer. Let's be honest for those of you that enjoy shopping you do not need a second reason to visit more shops. When shopping for gifts if you look around in multiple shops you are more likely to come across a hidden gem so I would highly recommend that you do this, many shops abroad carry a range of exclusive souvenirs and 11-jarige meisjes krijgen dit graag als verjaardagscadeau. 
Haggling
When traveling abroad you may find the opportunity to visit some smaller businesses to markets who could be open to haggling, if you are able to haggle effectively you may find that some retailers will be open to lowering their prices especially if you are buying bulk orders of something. With haggling, some people prefer not to try out of respect for small businesses however if you feel it is appropriate for the situation I see no reason why you shouldn't try and get your products at a more affordable price especially if you are buying a large quantity of produce.  
Research
When it comes to buying anything abroad you are more likely to find the best deals and the highest quality of items if you research the area and find the best shopping or tourist hotspots. In most areas of the world, you will find that some areas are perfect for tourism and shopping and other areas will be a bit quieter and more residential. If you are going out specifically for shopping I would highly commend that you speak to locals or staff at your accommodations to find the best areas to do so and avoid the nightmare scenario of traveling to a location that does not suit your needs in terms of facilities and shops being nearby.  
Now that the world is returning to how it once was, many of us are excited to book a holiday and get back out there to explore the world. For some of us, it may have been an extremely long time since you have been able to experience the outside world or travel to another country. Because of this, it is reasonable that some of you may want to change the way in which you experience travel.
Many of you want to really get the most out of the opportunity that you have in order to make up for a lost time. One of the best ways you can do this is by shaking up your usual holiday activities, as opposed to spending two weeks lounging by the pool, you should be doing things and making memories. However, it can be hard to narrow down what activities to do when you are away. Here are 4 brilliant activities that you should try on your travels.
Snorkeling
If you are lucky enough to be venturing to a location that is sunny or has direct access to bodies of water, then you would be silly to not take the chance to snorkel. Snorkeling is an extremely fun activity and it is a good opportunity to create memories that you will not forget. While you are exploring another country, why not explore what under the surface of the water has to offer? Snorkeling is extremely affordable and if you are holidaying near a beach location, you are bound to be bombarded with plenty of companies, begging you to use their business to explore the water.
If you are traveling with children, then this is also a much safer alternative to scuba diving, which means you will be able to enjoy the activity without having to spend lots of your time worrying about the safety of your child.
Skiing
Skiing is one of those activities that everyone has to try at one point or another. There is nothing as compared to the freedom that you experience when you are cascading down a snowy mountain and high speeds while taking in some extremely beautiful sights.  If you are someone that isn't really into the socializing that many others desire when they go on holiday, but you still want to create such brilliant memories for yourself, then you are bound to love skiing.  You can really enjoy your own company when you are enjoying some beautiful environments, we do recommend that you get a good pair of headphones for skiing as there is nothing better than listening to some of your favorite music while really enjoying yourself.
Nightlife
One of the best things that you can do when you go on holiday is to immerse yourself in that country's culture and one of the best ways to do this is by experiencing the country's nightlife. You can really get to know the locals over some drinks and some good food and even check out some of the less popular locations. It is also a great way to make friends if you are away, so if you are traveling alone but don't want to spend much of your holiday alone, be sure to check out some bars as you are bound to find fellow tourists.
Museums
If the nightlife isn't really your scene, but you still want to immerse yourself in the country's culture. One of the best ways you can do this is by getting to know the country's history and what the country has had to experience throughout the years.
If you are traveling with pets for the first time then let me tell you that you are in for a stressful experience if you are not fully prepared and ready with anything your pet may need during the journey. If you are taking your pet through an airport you must first consider whether or not it is safe for your pet to be traveling, I would argue that you take your pets to the vets prior to taking them on a flight to make sure that they are in a healthy and positive mindset that can cope with the stresses of traveling.
Food and Drink
You don't know at what point in your journey you may be able to find some food and drink for your pet, especially on a long-haul flight that could leave your pet in a confined space for multiple hours. You don't want them to go hungry or thirsty. You should pack enough food to keep them happy and as a pet owner, you need to be aware of how much food they need to get through a certain time period.
Paperwork
One of the biggest issues when it comes to flying with your pet would have to be the amount of paperwork that is required before you and your pet are allowed to travel, depending on your destination you may also have to invest in a passport for your pet in order for them to be allowed into and out of the country. Other important documents would be your vaccination records for your pets so the staff can know whether your animal is safe to enter a specific country.
Medication
If your pet is on any kind of medication you will also have to remember to pack these and make sure that your pet has had the required dosages for the day before you are separated. For any medications, you will also need the relevant paperwork to prove that the drugs are what you claim and that you are legally in possession of them. Without this, it is likely that you will be refused travel and that is something you will definitely want to avoid if possible. You should also bear in mind that you may not be able to find your pet's medication in the country you are traveling to so you need to bring enough with you to last the duration of your trip.
Toys and Comfort Items
Travelling can be very stressful not only for you but for your pets too, this is why it is so important that your animals have access to their favorite comfort items and toys to remind them of home and hopefully keep them relatively calm. Within your pet's travel case you should try your best to make the space as comfortable as possible and for many animals the scent is just as important, you should pack things like blankets which will smell of home and create a familiar environment for your pet whilst you are traveling.
Travel Carrier
The next time on this list would have to be the travel carrier, it is important that you find a carrier that is small enough to meet your travel restrictions whilst being big enough to provide a spacious and calm environment that is not going to freak your pet out whilst they travel. Of course, you have to adhere to the restrictions but make sure you are not buying a carrier that is too small and will not offer the required space to be able to travel comfortably. If you are in the market for a new pet carrier then I would recommend that you look at petsuppliesunlimited for a luxury travel solution.
Treats and Incentive Items
When you are traveling with your pet it can be hard to see how uncomfortable a foreign environment can make them, however, it is also very important that they behave well when they are traveling. This is where your training will come in and if you have done it correctly your pet should respond positively to threats and rewards, with this in mind when they are behaving you should reward them in the form of treats to encourage them to stay calm and happy.
I know what you may be thinking, when have you managed to travel to Greece in the last year? Obviously,...
When it comes to traveling abroad, most people spend their year saving up money to be able to eventually afford...
Eating outdoor has become much more popular over the last year. Since the start of the coronavirus pandemic, there have...
When you are shopping abroad I'm sure you have experienced at one point or another going to a store and...